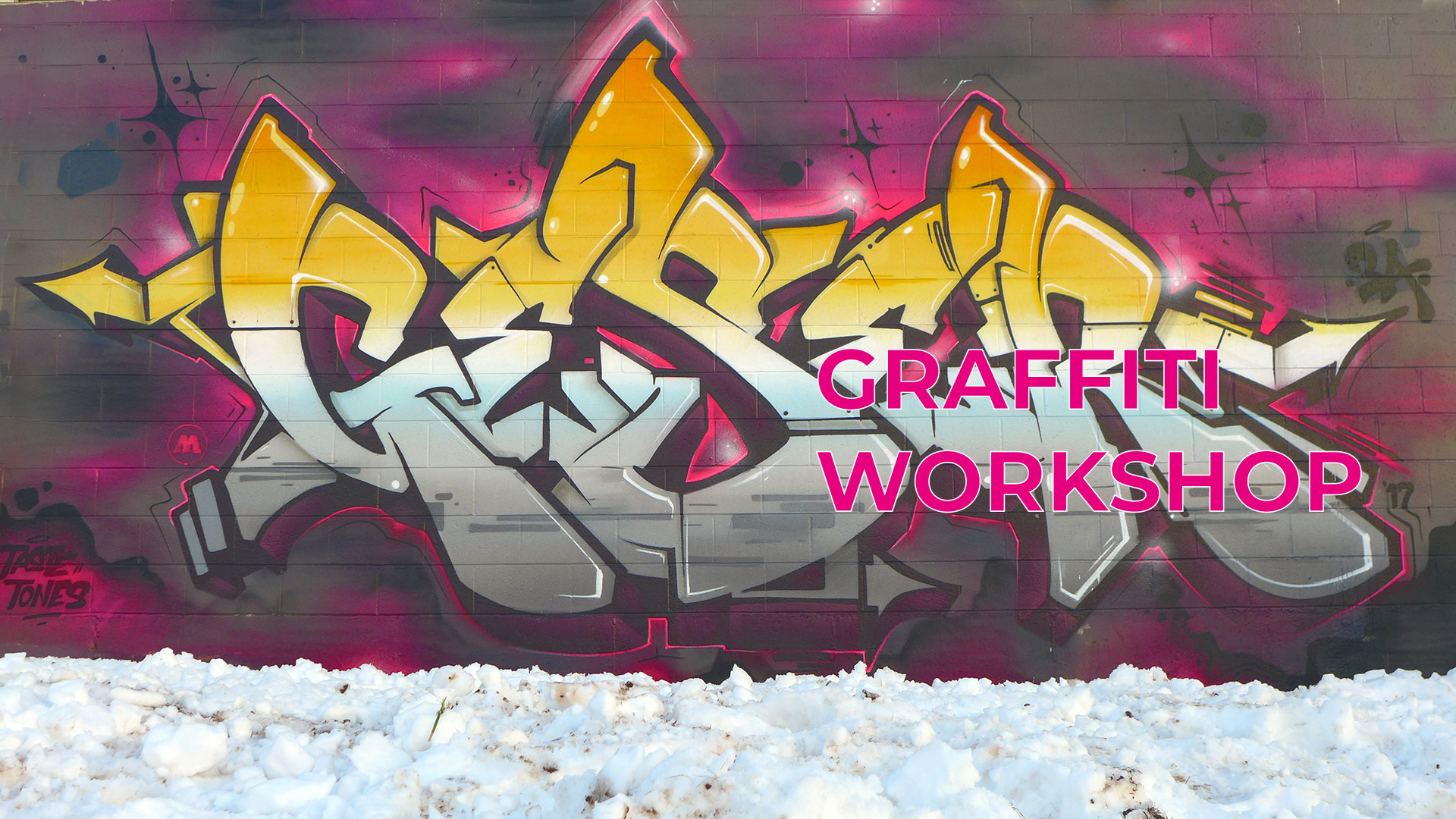 Graffiti Workshop 2022.
Let's spray!
Would you like a chance to bring your creative ideas on a wall?
When? November 2-4, 2022 I 11 am - 5 pm.
Where? Carl Padberg Zentrifugenbau GmbH, Geroldsecker Vorstadt 60, 77933 Lahr.
Who? Kids and teenagers aged 12 years and older.
Price: Free of charge, lunch and drinks are included (please let us know if you have any allergies!).
Clothes: Please wear clothes that can get dirty.
Under the direction of: Sarah Zepf, graffiti artist.
Registration*: Online or under info@cepa.de or under +49 (0) 7821/9249-22.

*You need a letter of agreement and privacy policy signed from your parents to participate at the workshop.
Motto: 100 years - then and now
The production building is up for a new design. "Our production buidling is opposite to a neighborhoud and we are convinced that it is time to cover the blank walls with a unique artistic eye-catcher" explains Michaela Vinnay, CEO, the motivation behind the project.
Together with the Schlachthof - Kinder, Jugend & Kultur institution of the city Lahr, CEPA has organized a free of charge graffiti workshop for kids and teenagers aged 12 years and older. The workshop will be conducted by the famous local graffiti artist Sarah Zepf from November 2-4, 2022.
With the workshops motto '100 years - then and now' Sarah Zepf will design a creative concept with the kids and help them bring their ideas to life when they start spraying the walls with their design. Should the weather conditions not be suitable to work outside, the practical part will be postponed to spring 2023.
After the workshop your creative designs will stay on our production wall - we are looking forward to your creative ideas!